Mobile Personal Training
No lengthy contracts
Free 45 minute initial consultation valued at $125 
Results Guaranteed - Or Train for Free Until You Reach Your Goals *
45 minute personal training sessions
We come to you. No need to worry about traffic
If you have never worked with a Mobile Wellington Personal Trainer before, you may be wondering what it is all about.....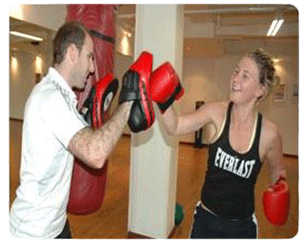 What?
As a mobile personal trainer I come to you anywhere in the greater Wellington area with a bag full of the best functional personal training equipment including KettleBells, Elastic Tubing, Sand Bags and an imagination to create engaging and effective workouts in any setting.
---
Where?
Anywhere. Homes, offices, parks, beaches, etc. A few examples from my personal training clients:
Parks - a very fun and simple option. I meet several of my personal training clients here in Wellington outside their workplaces on their lunch breaks or at the end of their days. We take a short jog to a local park to warm up and then do a lively session involving bands, kettle-bells, medicine balls, etc. They're back at their office in under an hour feeling refreshed and clearheaded. A great idea is to get one or more of your co-workers to join also and share the cost!
Offices - you might think this would be difficult but not so! For instance, I have found board and meeting rooms to be an excellent spot for personal training sessions.
Homes - a great option for before or after work or for busy mums. Sometimes we have to be extra quiet to not wake a sleeping baby in the next room but not a problem!
---
Why?
So many different reasons but I find the two biggest are time-saving and motivation:
Time-saving - sessions are only 30 or 45 minutes long and I come to you. This means no time lost in transit. Compare that to a gym where you can easily spend 20-30 minutes just commuting, parking, checking in, and changing.
Motivation - book it, put in on your calendar, and then worry about other more important things. You know I'll be there knocking on your door at our arranged time ready to motivate you.
60 Day 100% Money-back Satisfaction Guarantee. The only thing you have to lose are those extra kilos*!!!
*To read our disclaimer please click here